Publishers trust us to deliver revenue.
We work closely with an exclusive roster of publishers to maximize earning potential and re-capture hidden revenue. If your primary focus is multiplying revenue, we'd love to chat.

Roku

Pocket

NPR
We Have The Full Stack
Managing everything in one place makes all the difference.
Sponsorship Sales
We help you execute on your direct sales strategy. For publishers with large enough audiences, we help get your site in front of trustworthy, relevant advertisers that resonate with your audience.
Private Marketplace
Connect with top brands and make frictionless direct sales with the BuySellAds Marketplace.
Self Serve Ad Platform
Our self-serve advertising technology is like setting up an eCommerce store for your directly sold ad inventory. It's plug-and-play and the best way to compete with all the big social ad platforms.
Header Bidding Management
We have relationships with 10+ demand partners who compete for each ad impression on your site. This competition is what raises yield and maximizes earnings potential.
Ad Block Recovery
We've built an ad-block recovery tool that helps recapture your revenue lost to ad blockers, and then we combine it with our proprietary native placements to improve the yield from users who would otherwise block ads.
Calculate your lost revenue
Commerce & Affiliate Management
We can scale your affiliate and e-commerce advertising program and maximize performance.
You're in good company
1,200 publishers. All we're missing is you.
Publishers of all sizes leverage our revenue technologies so they can drive their businesses forward and scale into the future.
We know tech audiences and our placement optimization strategies can increase your revenue without sacrificing user-experience or readability on your site.
Scale your revenue
Join these media companies using our revenue technology tools to maximize their advertising earnings.

Testimonial
"Working with BuySellAds meant working with a partner that aligned with our core privacy values as a company. It's been a refreshing experience."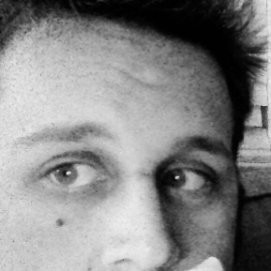 Luke Mulks
Director, Business Development

Start uncovering your hidden revenue.
Just fill out the form, and our team will be in touch with next steps.